The 2015 Chicago DIY Audio Show is a wrap! Thanks to all who came out to enjoy a weekend of good music, top notch designs, and DIY member camaraderie. A special THANKS to our sponsors, Paul Carmody (host), Mike Potoka & Daystar School (venue) and Russ Zukouski (front end system). Let's do it again next year! ~Bryan
The Pics:
Unfortunately our resident pro photographer (Bill S.) couldn't make this event. However, we've managed to cobble together some not-so-pro pics of the show. Thanks to our own Jason P. for sharing his Flickr album as well. Enjoy!
The Videos:
Shout-out to Kenny K. for his contribution to the video archives!!
Thanks to everyone who purchased an event t-shirt to help support the show. We greatly appreciate it.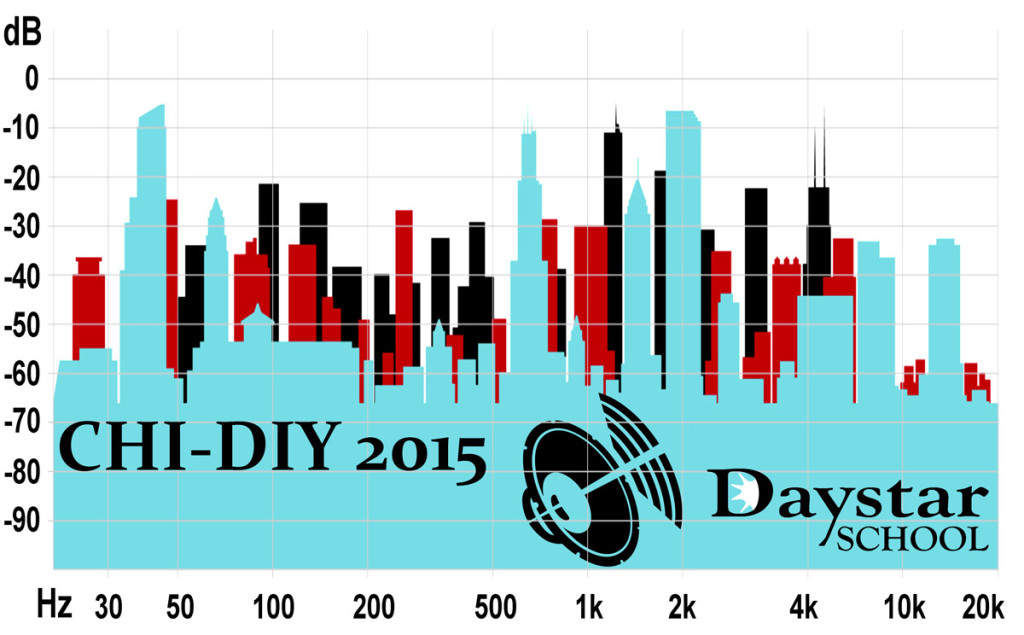 The DEMO:
Track listing:
Howard Shore – Out of the Frying Pan from the Hobbit
Ray Lamontagne – You Can Bring Me Flowers – (Till The Sun Turns Black)
Gyuto Monks Tantric Choir – Praising Chakrasamva
The Beatles – Eleanor Rigby (With 'Julia' Transition) from Cirque Du Soleil's Love
Fiona Apple – The First Taste
Eminem – Survival
Stonebank – Eagle Eyes (feat. EMEL)
Our Sponsors:
Many thanks to all of our wonderful sponsors!! Please scroll down to view the full list.