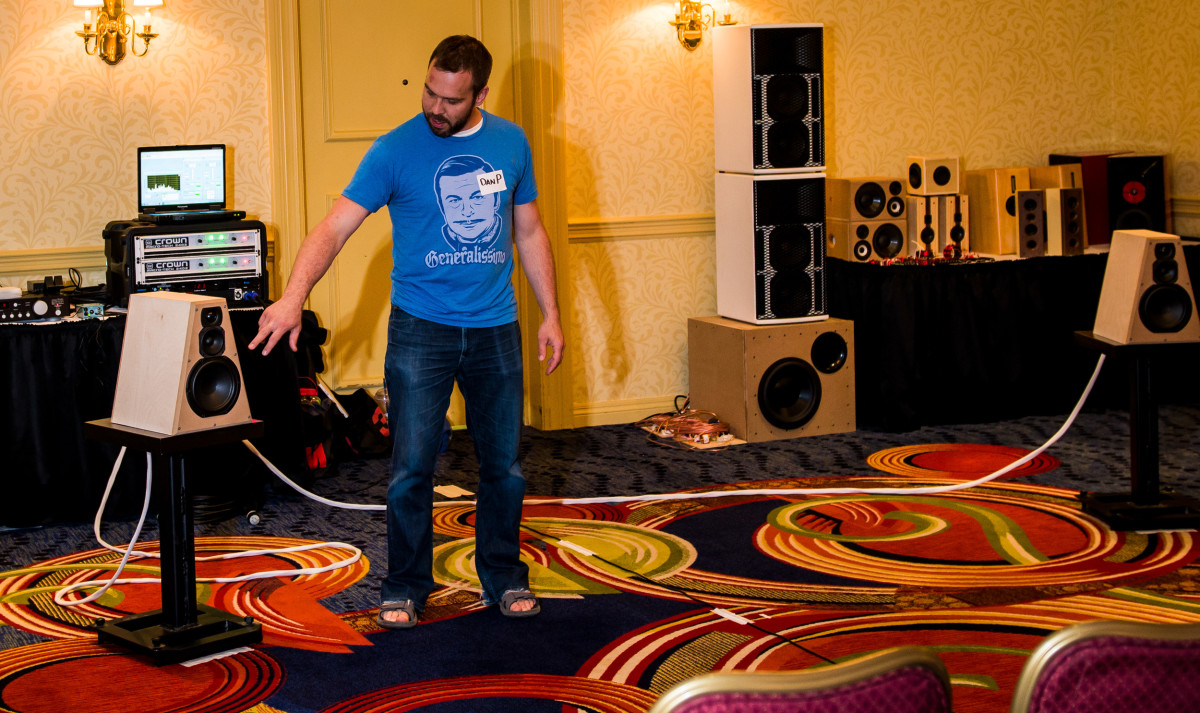 The 2015 InDIYana DIY Audio show – April 17-18 – Hotel Fort Wayne; Fort Wayne, IN
THE MUSIC DEMO
Track Listing:
1. "Me and Bobby McGee". Jennifer Love Hewitt. From the "BareNaked" album
2. "Once Upon Another Time". Sara Bareilles. From the "Brave Enough: Live at the Variety Playhouse" CD/DVD set
3. "Another One Bites the Dust". Queen. From the 1992 Hollywood Records version of "Greatest Hits"
4. "The Couple on the Street". Jill Sobule. From her 1995 self-titled album 
5. "Easy Lover". Phillip Bailey and Phil Collins. 
6. "Patience". Guns N' Roses. Ours came from the Mobile Fidelity "Ultradisc" of the album "G N' R Lies"
PICTURES – Many thanks to Bill S. for his fine photography work.
You are free to post comments on the pictures.  Just enable the "social sidebar" and comment away. If it's your first time posting, your initial comments will need approval. After that you can comment on anything on the site and it will post immediately.
VIDEOS – YouTube Playlist – toggle the drop down to choose a video from the list. Videos courtesy of Ani….Thanks!!