Paul Carmody's CARRERA (Scan-Speak 8530K00 + Hiquphon OW series tweeter) — design details on PAUL'S SITE.  Built by Mike Contreras
This design is also offered in kit form at MENISCUS AUDIO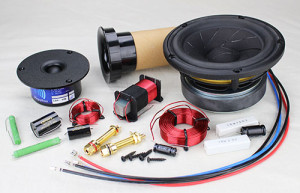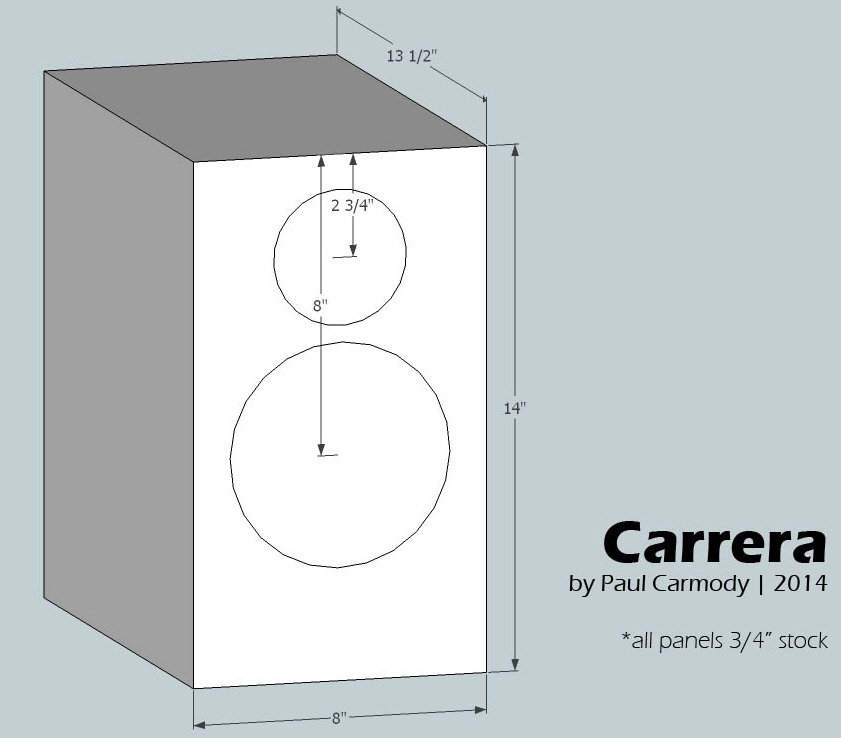 Modeled FR and Impedance: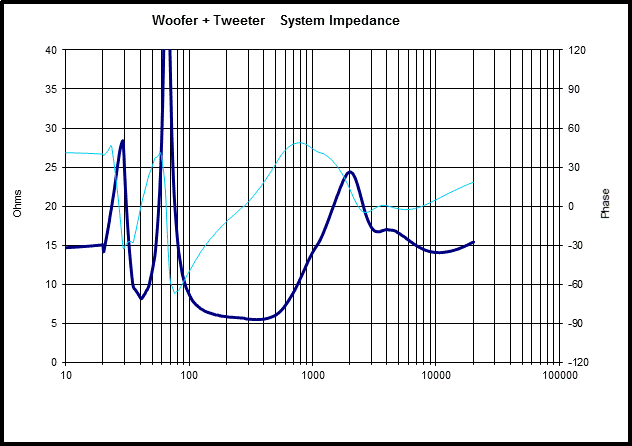 This is a build-in-progress as of 4/15/2015:  Goals for venturing into this project were as follows: I wanted to try working with plywood instead of MDF, I wanted to try trans-laminating a build, I wanted to work with and experience high end drivers, I wanted to try book-matching raw veneer and using a cold press glue technique. I need to thank my neighbor for lending me a hand on the glue up's and letting me work in his garage when he had it heated through the winter.
It's not a big cabinet (I went larger that spec due to thickness of walls) but it required a lot of labor. I had to sand a lot. I would call this a "poor man's translam" because I cheated and made panels. I found that when trimming to size you can easily make translam veneer with a table saw. The only negative thing I found was that this plywood shrank a lot during the month that I was working on it on and off. I would suggest going about a 1/16th on the exterior speaker diameter to account for this. I had to go back and sand out the hole bigger which really was time consuming. They fit perfect as you can see in the pics before the glue up. The glue ups took forever because I didn't use screws or trim nailer. I had to wait and usually just did a panel a day until complete. Then I sanded a lot. I basically cut a bunch of strips and glued them up and cut them to length for the front/top/backs. The walls are 1.5 inch thick. Front top and back are just over an inch now. They are very dead. Just in case I forgot to mention you have to sand a lot with trans-laminated cabinets.
Since pictures speak a thousand words, I'll let the pictures speak for themselves.
Mike